VOLUMES
BOOK STORE
Purveyor of New & Used Books
Maine Souvenirs and Gifts
Over 250,000 Titles

A Place Isn't a Place Until It Has a Bookstore!
'Volumes book store in Houlton is literally the largest book store I've ever seen. Awesome'
M. Jewel
VOLUMES
BOOK STORE
The only bookstore north of Bangor, Maine
ABOUT VOLUMES
Volumes has been a local mainstay for more than 25 years. Proprietor Gerry Berthelette has owned the store for 18 of those years and seen it through 3 locations. The store, which is located at 75 Bangor Street, sells used and new books, collectible books and remainders, large print and audio books as well as gift items and Maine souvenirs.
CUSTOMERS
Volumes is the only bricks & mortar book store north of Bangor. As such, they currently draw customers from throughout Aroostook County as well as shoppers from Washington & Penobscot Counties and several from New Brunswick and other Maritime provinces.
Our Hours
Wednesday-Saturday – 10:00am-5:00pm
Monday-Saturday – 10:00am-5:00pm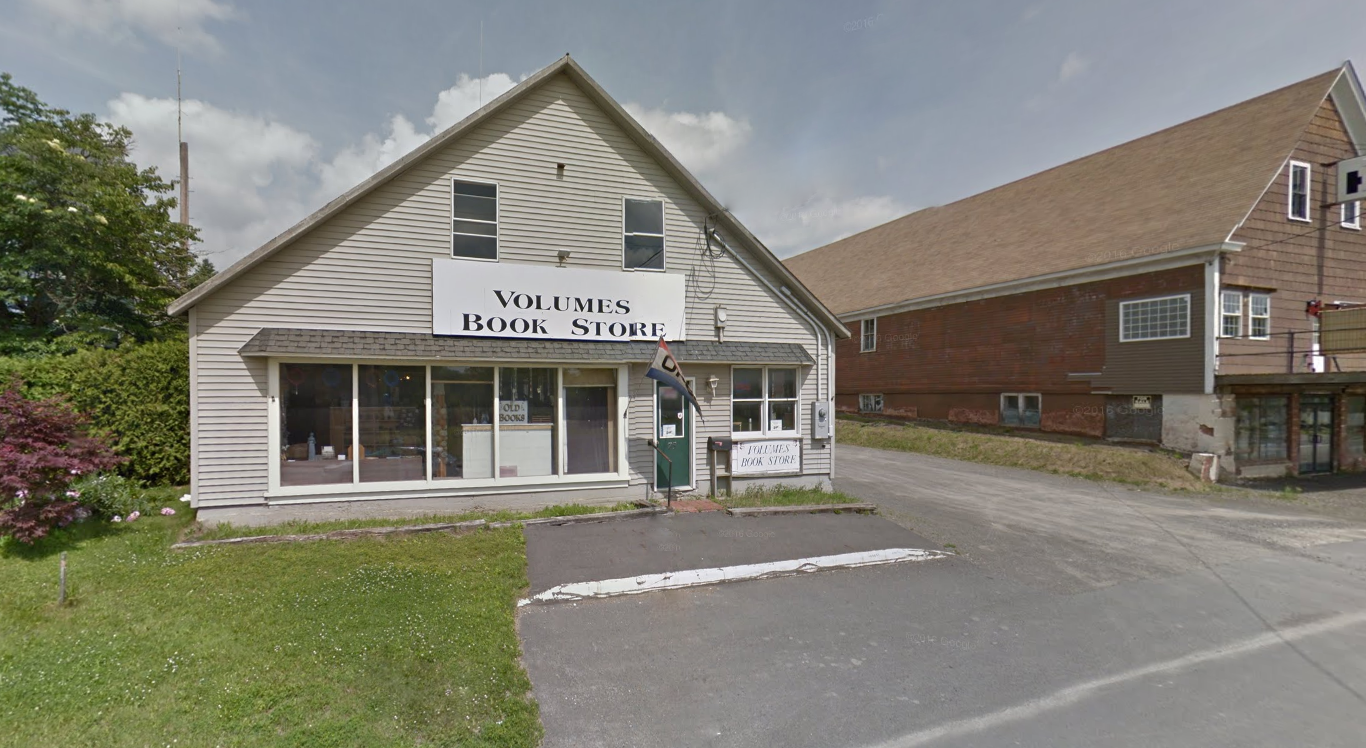 TESTIMONIALS
Spent an hour and a half here but only made it through three rooms. A huge warehouse of used and remnant books with a very quirky, chatty, endearing manager. ...
Nothing can replace the feel of a real book and we are so lucky to have this gem in Houlton, Maine! ...
---
As an avid reader it can be hard to find that next 'must read' on my list. At Volumes, their collection rivals all other bookstores AND the library. I can always find what I'm looking for.
I'm so glad I stopped in today while in Houlton! I only wish I had planned on more time in the store. Next time, Volumes will be my main reason for crossing the border!
'Volumes Bookstore at 75 Bangor St.- Not just a used bookstore, Gerry also carries many books that have ever been opened.'
Houlton Chamber of Commerce